Johnny_K

Johnny Kanavas is a professional driver with over 20 years of competitive driving experience. Kanavas' racing experience ranges from go-karts to Touring Cars to professional drifting and 24-hour endurance racing. Johnny K is a professional driver and instructor working, representing, and driving for several auto racing teams, racing schools, auto manufacturers, hot-lap programs, performance driving clinics, defensive driving programs, stunt/precision & performance driving for film/TV/video/demonstrations & exhibitions.  Johnny has performed stunt and precision driving on-camera for Ford, Fiat, Toyota, Hyundai, EA Sports, Fox, NASCAR, The Jimmy Kimmel Show, Marlboro, and Continental Tire to name a few.  Through his career, Johnny has logged thousands of hours at many U.S. & International racing circuits and maintains a strong passion for his craft. Kanavas has held positions in nearly every aspect of motor racing, including mechanic/fabricator, crew chief, motorsports marketing, driver coach, logistics management, team manager, spokesperson, and of course, driver.   As owner of eprodius – a media design & marketing company that caters to motorsports, Kanavas understands the importance of effective brand representation in the highly-competitive world of motorsports & automotive marketing and combines his years of professional experience into every aspect of his career.
2012:
> Mitchum Motorsports _ GRAND AM Continental Tire Sports Car Challenge Team – BMW 128i: Team Driver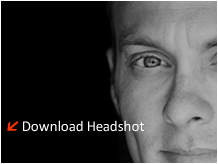 > Sick Sideways – Playboy Mazda MX-5 Cup Team: Race Director/Team Manager
> 13-Hours of VIR _ Mitchum Motorsports – BMW 328i: Team Driver
> Rimicci Corse _ Fiat 500 Abarth Race Team – 25-Hours of Thunderhill/World Challenge: Team Driver/Test Driver
> Ford High Performance Driving School – Miller Motorsports Park: Staff Driving Instructor
> RKI Group – Advanced, Evasive, Tactical Driving Training for military and executive groups: Staff Driver
> BMW North America: 2012 3-Series Reveal and Launch: Professional Driver/ Representative
> Orange County Race Craft (OCRC) – Performance Driving Instructor
> Stunt/ Precision/Performance Driving for Photo and Film/Video/TV/Photo: Ford, Hyundai, BMW
> Professional driver, facilitator, trainer for various auto manufacturers, promotional events, etc.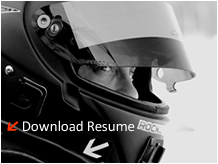 > Professional driver coach: private testing/race coaching
2011:
> RJ Racing – 25-Hours of Thunderhill _ E3 Champions: Team Driver
> Autosport Promotions _ GRAND AM Continental Tire Sports Car Challenge Team – BMW 330i: Team Driver
> Grip Racing – Touring Car/GRAND AM/NASA Lexus Team: Team Driver
> Ford High Performance Driving School – Miller Motorsports Park: Staff Driving Instructor
> Ford Boss Track Attack Driving Program – Miller Motorsports Park: Driving Instructor
> RKI Group – Advanced, Evasive, Tactical Driving Training for military and executive groups: Staff Driver
> Orange County Race Craft (OCRC) – Performance Driving Instructor
> Fiat USA: Professional Stunt Driver, Facilitator, & Spokesperson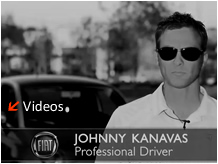 > Fox Sports/NASCAR – Daytona 500/Superbowl commercial spots: Stunt Driver
> Verizon/Penske Racing Experience: Driver/Instructor
> Automotive Events – Automotive Marketing, Testing, Motorsports Events: Professional Driver
> NOS Energy Drink – Drift Academy: Driver
> Lexus North America – LFA & F-sport driving program: Driver/Instructor
> General Motors – Main Street in Motion National Tour: Driver/Instructor
> Go Green Auto Rally – American Le Mans Series Initiative: Instructor/Facilitator
> Defensive Driving Academy – Driving Instructor
> Teen Road To Safety – Driving Instructor
> BRAKES Defensive Driving Course – Driving Instructor
> The Driving Connection: Precision Driver for various auto manufacturers, film & TV, commercials
> Fastlane Racing School: Driving Instructor
> Kanavas Kompetition private performance/race driving coaching
> Team Media Barons – 2011 Petit Mochismo Kart Endurance Race: Team Driver
2010:
> Marlboro-Penske NASCAR/IRL Drift Program: Professional Driver
> Grip Racing/Wilson Motorsports – 25 Hours of Thunderhill: Team Driver
> Kyle Mohan Racing: Team Drift Driver – Formula Drift Pro-Am Series, Xtreme Drift Circuit, D1GP
> Mazdatrix/KMR: Team Driver/Driving Coach – Redline Time Attack Series
> Ultimate Lamborghini Experience: Staff Driver / Instructor
> TraKorp – Corporate Track Events – Owner/Operator/Instructor
> Fastlane Racing School: Driving Instructor
> Go Green Auto Rally – American Le Mans Series Initiative: Instructor/Facilitator
> Defensive Driving Academy – Driving Instructor
> Teen Road To Safety – Driving Instructor
> BRAKES Defensive Driving Course – Driving Instructor
> The Driving Connection: Precision Driver for various auto manufacturers, film & TV, commercials


> Orange County Race Craft (OCRC) – Performance Driving Instructor
> TraKnights 24 Hours of Lemons/ Chumpcar World Series Team: Team Owner / Driver
> eprodiusport – Endurance Racing Team: Team Principal / Team Driver
> Stunt/ Precision/Performance Driving for Photo and Film/Video/TV/Photo  – on-camera history available upon request
> Professional driver, facilitator, trainer for various auto manufacturers, promotional events, etc.
> Professional driver coach: private testing/race coaching
2006 -2009:
> SIRIUS Satellite Radio Mazda MX-5 Cup Presented by Hankook | Facotry Mazda Team
> 6-hours of Buttonwillow Presented by AEM: Mazda
> 25 Hours of Thunderhill 2007: TC Motorsports BMW
> 25 Hours of Thunderhill 2006 – Hoover Motorsports/Mazda MX-5
> Grand Am Koni Challenge: Mazda MX-5 (ST class)
> Fastlane Racing School: Driving Instructor
> Marlboro Hot Laps Motorsports Program: Professional Driver / Instructor
> Marlboro-Penske Drift Program: Professional Driver
> Marlboro Off Road Experience | Hummer H1 : Professional Driver / Instructor
> Kyle Mohan Racing: Team Driver – Formula Drift Pro-Am Series
> National/Regional SCCA/NASA club racing competition
> Professional driver, facilitator, trainer for various auto manufacturers
> Team International Allstars Mazda MX-5 Drift Team: Team Driver
> Long Beach Grand Prix: Formula Drift | Team Drift Competition
> Mazda Grand Prix of Portland: Formula Drift | Team Drift Competition
> ESX Motorsports/Aston Martin Driving Program: Professional Driver / Instructor
> Executive-Drive Corporate Driving Programs: Professional Driver / Instructor
> Speed Gallery Driving Schools/Track Days: Professional Driving Instructor
> Fastlane Racing School: Driving Instructor
> Defensive Driving Academy – Driving Instructor
> 360 Performance Driving Academy – Performance Driving Instructor
> Orange County Race Craft (OCRC) – Performance Driving Instructor
> Professional driver coach: private testing/race coaching
> Stunt/ Precision/Performance Driving for Photo and Film/Video/TV/Photo
2003 – 2005:
> Marlboro Hot Laps Motorsports Program: Professional Driver / Instructor
> '05 25 Hours of Thunderhill: Team Driver: Mazda Factory Team
> SPEED World Challenge Touring Car Series: Team Tindol Motorsports: #95 Mazda Protege
> Pacific Nights Endurance Series: 2004 Champion
> Mazdaspeed Miata Cup Presented by Hankook Tires
> Team Driver: SDAR Racing – Mazdaspeed Miata Cup/Spec Miata
> Team Driver ('03/'04/'05): Circuit City/Protomotive Mazdaspeed Miata Cup/Endurance/Spec Miata
> 25 Hours of Thunderhill: Team Circuit City/Protomotive ('03/'04)
> Driving Instructor: California Sports Car Club
> Precision/Performance Driving for Photo and Film/Video/TV
1999 – 2002:
> Spec RX-7 (Mazda RX-7), Points leader in 2002 (So. Cal & Las Vegas Regions) -
30 podium finishes, 12 wins, 2 track records
> Spec Miata competition: 2 poles/2 wins (in 2 races entered)
> Pacific Nights Endurance Series: 7 podiums/5 wins
> Mazdaspeed Cup: Mazda Raceway Laguna Seca
> Spec Miata Challenge Pro Series
1995-1998:
> YARD Racing – vintage auto racing team: Team Driver / Car Chief
> SVRA Vintage Road Racing: B-Production Corvette, B-production Shelby Mustang GT-350,
Lola T-70, Porsche 911, Brabham BT-23 Formula 2
> Driving Instructor: Porsche Club of America
> Touring Car Club Road Racing Association (TCCRRA): BMW 318i (4 poles, 5 wins)
> Attended the Jim Russel Racing School at Infineon Raceway Sears Point
> SCCA Solo competition: 15 wins
> Team member: Saleen Allen Speedlab Racing: SCCA Pro – World Challenge Series
1986 – 1991:
> 4-cycle go-karts
___________________________________________________________
Owner of eprodius inc. _ media design/development & marketing company
^ www.eprodius.com
Musician _ drummer
Biking _ Road & Mountain biking
Snow Skiing
_____________________________________
References Furnished Upon Request
contact: jk[@]eprodius.com