Coaching

Johnny-K has been a driving instructor from nearly the beginning of his racing & driving career, coaching drivers at all levels and disciplines.  From professional racers and new drivers to military and police, Kanavas has trained and coached them all. In addition to driver coaching, Johnny can help with car setup, data acquisition applications, and help you get the most out of your vehicle. Working for several different racing and performance driving schools, race teams, clinics, hot-lap programs, motorsports events, Johnny has worked with all level of drivers. Kanavas' Driver Development services can help any level of driver reach their goals…


Johnny offers instruction and coaching in _
Road Racing
Drifting
Performance Driving
Driver & Racer Development
Defensive Driving
Precision Driving
Off Road
Tactical Driving
Data Acquisition Application
Coaching Elements _
Data Analysis – (if applicable)
At-Track Video training integration/analysis
Lead/Follow session training
Right-Seat session coaching
Mental prep, approach, and development
Racecraft Skills
Development for Drivers of all ranges _
professional
club
vintage
track days
drift
newbies
Pro Racing _ New to professional racing or searching for that extra tenth of a second? Need to work on racecraft?
Club Racing _  Get closer to that regional, national, or divisional championship. Racecraft training, mental prep/development, and driving techniques will make you a better racer.

Vintage Racing _ Drive your vintage racer the way it's suppose to be driven – fast but safely.

Track-Day driving

_ For the performance driver that likes to turn laps in a non-competitive environment, or the driver that is looking to move into racing. Johnny can help you develop your skills, go faster, and beat your buddies…
Drifting _ Want to learn how to go sideways or hone your car control skills a bit? Kanavas has years of drifting and precision driving experience as both a driver and instructor.
New drivers _ From defensive driver training for young drivers to the driver looking to get his feet wet in the racing world, KK can provide the necessary training to take you to the next step.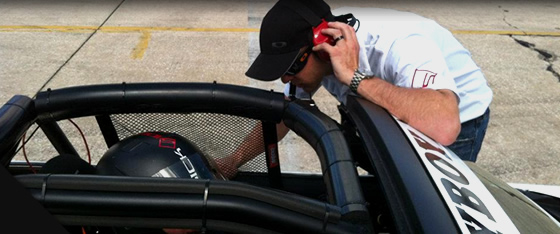 _ Kanavas' driver development systems are both modular and multi-faceted. The client can work in stages utilizing Johnny as a driver coach or team up with Kanavas in endurance races of all levels. Clients may choose elements to customize their training experience.
1 on 1 and group coaching services
Video/Data Analysis
"Right-Seat"/In-Car coaching
Trackside coaching with radio communications
Team with Kanavas for selected endurance races. < "Real-Time Race Training"
Private driving clinics/track days
Car Setup Testing/Development

Rates vary Contact KK for current rates, schedules, and details.