NEWS _ New Driver Lineups for Mitchum Motorsports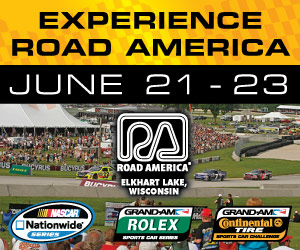 Todd Harris Signs to Drive BMW,
Camaros Drivers to Swap Seats
Virginia Beach, VA (June 19, 2012) – Mitchum Motorsports has signed Todd Harris to race in the #60 ST Class BMW at the GRAND-AM Continental Tire Sports Car Challenge race at Road America this weekend. He'll be co-driving with Johnny Kanavas for the next several races.
"Todd is an accomplished racer with a strong resume in road racing. He also runs his own race shop where he prepares customers cars for club racing so he knows both sides of the business," said team principal Chris Mitchum. "It's great to have him onboard and we are looking forward to his GRAND-AM debut in Wisconsin."
Todd has notched more than 150 wins in his racing career and having raced in more than 50 production based race cars he has proven to be very adaptable to the car he is in. He is also very familiar with Road America where he has competed and finished on the podium previously.
Todd's full time responsibilities include running Pro Drive's performance driving and racing schools in Portland, OR. Harris is the president of Pro Drive and spends his time instructing up and coming drivers and managing the business.
"I can't wait to get in the car this weekend. Road America is a fantastic track and racing it in the Mitchum BMW is going to be a blast. I've been watching the team over the years and know that they put together a solid program and I am excited to be a part of it," said Harris.
"We finished pretty well at Mid-Ohio (12th) considering we had to start from the back due to missing qualifying. That tells me we have a competitive race pace heading to my favorite track in the country," said Kanavas. "The Mitchum boys continue to make the car better and my new co-driver is another step in the right direction."
Mitchum's second BMW, co-driven by Robert Stout and Kevin Gleason, will also be racing at Road America. Gleason and Stout look to rebound from a tough race weekend at Mid-Ohio where the car retired early in the race with a mechanical issue. The duo is currently 17th in the points championship.
Mitchum's Camaro Drivers to Swap Seats
Team principal Chris Mitchum has announced there will be new driver pairing in the #6 and #62 GS class Chevrolet Camaros. Beginning this weekend in Road America veteran Continental Tire Sports Car Challenge series driver Joey Atterbury will be driving with series rookie George Richardson in the #62 car and veterans Gunter Schaldach and Tim Bell will be in the #6 car.
"We started this season with three new drivers and one team veteran, Joey (Atterbury). Over the course of the first half of the season we've learned a lot about the drivers – setup preferences, driving styles, etc. Looking at all of the data the engineers have gathered as well as the direct feedback from the drivers, we feel these new pairings will give each car the best opportunity to perform," added Mitchum. "Everyone on this team is working towards one goal – the top step of the podium – and this is another positive step in that direction."
Follow the race live on Friday June 22nd at 6:15 via live timing and scoring and watch the full race broadcast on SpeedTV at noon on July 8th.